It's all about focus. Increasingly, I have found that couples are asking if their DJ can also undertake MC duties in addition to their DJ role. Some DJs do not believe that they can undertake both these roles and do them justice, while others believe they can, and that's ok. What I have found, because these two roles are just so naturally intertwined, that a better outcome is obtained.
Some couples, when planning their wedding come to the realisation that asking their DJ to also be their MC might be a better option than asking a relative or friend. Of course, I think that they would be right, we have seen the results of both options and the 'overwhelming majority' of the time, an experienced DJ will also make for a great MC with better results all round.
I say the majority of the times because, choosing an MC that doesn't have the right experience and skills, is as big a mistake as selecting one that has not taken the time to find out and understand what the couple want, but also fully understands what the role of an MC actually entails.
Sometimes it can be easier to define what you want by describing what you do NOT want. From my experience, couples tell me that they do NOT want an MC that thinks they are the one in the 'spotlight' on the wedding day. Couples overwhelmingly say they just want an MC to help make their night 'flow smoothly' without 'taking over'.
The MC that understand the difference between 'taking control' -vs- 'taking over' at a wedding, I believe, will deliver a better outcome for their client. In 'taking control', the MCs focus is on what the couple want; with 'taking over' it makes it all about the MC and if this is the case, they don't have the client's best interests at heart.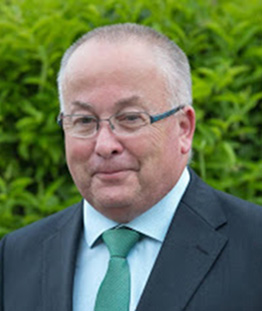 This post was contributed by Paul Collier. Paul is an Accredited Member of the Alliance and currently serves on the DJAA Committee. Paul is based in Brisbane, Queensland and runs Paul Collier Wedding DJ servicing Brisbane, the Sunshine Coast and beyond. Paul also offers Photo Booth and complementary services.